What we really do?
Compuserve International provides a large selection of Imation storage devices, HP printers, HP and IBM Ultrium tapes, computer accessories, bar code labels besides many other products. It also offers a wide range of genuine and compatible printing consumables, including but not limited to the following brands: HP, IBM, Canon, Samsung, Brother, Lexmark and Epson.
Our Vision and Mission
Compuserve international  is constantly searching for the finest quality merchandise at competitive prices. It recognizes that its greatest asset is the continued goodwill of all of its customers. In addition to that, it is seeking to become a better company for its customers with the love, trust and dedication of its employees in their work.
History of the Company
COMPUSERVE International [Commercial register is #58667 – Baabda / VAT #117433-601] is an organization established in 1989. It is one of the leading companies in the region to deal with computers accessories, printers and printing consumables. It is an HP Partner First Gold and the representative of many worldwide companies, among which are Authorized distributor of IMATION in Dubai and USA, and PECA Products in USA.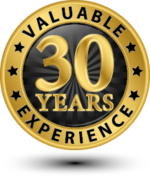 Cooperate with Us!
Compuserve international is set to welcome all of your calls and messages during its working hours and to answer all of your emails.
What can we do for you ?
Compuserve international is well known for its fast delivery within 24hrs especially in Beirut districts and its suburbs as well as 2-3 days for Outside Beirut.
Compuserve Int'l will accept the return of any product meeting the following criteria:
Product should be returned before one month. The product should be returned within one month of its purchase.
The product should be brand-new, unused, unopened, undamaged and in its original sealed packaging (where packaging is applicable).
The product should be valid adequate/suitable for reselling
Compuserve Int'l will accept the return or exchange any defective product meeting the following criteria:
The product should be returned within the warranty period
The item should be returned with its corresponding original packaging (where serial number is applicable)
The defect should be only related to a production defect leading to malfunction.
A proof of performance to be handed to our support team